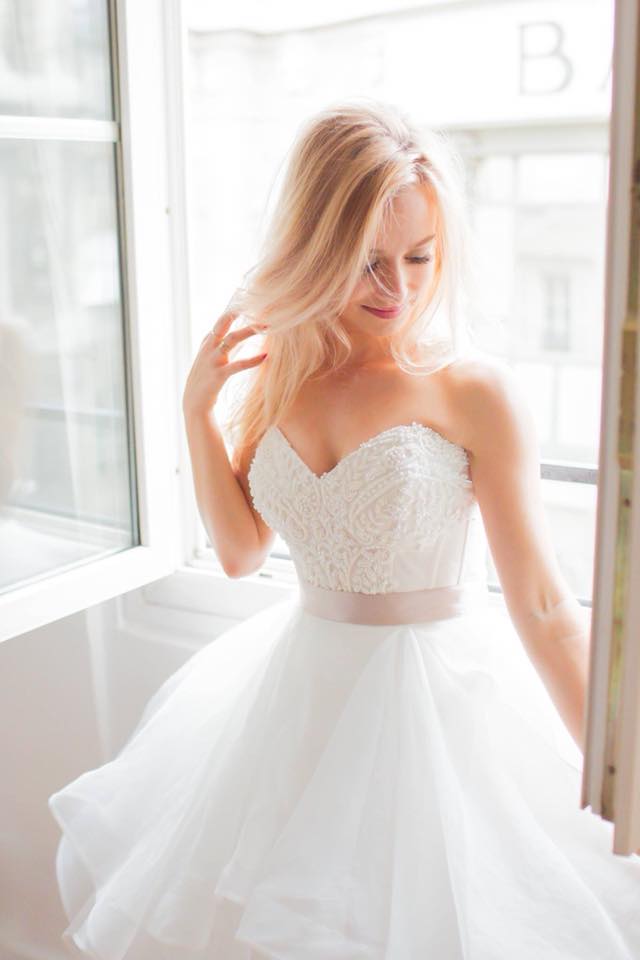 Try for a fee? Why not and why yes
In these days we happened to read some articles written by experts in the Wedding sector who
they dealt with the long-standing and debated issue concerning the choice of some Ateliers to request a
fee, or a contribution for the trial of clothes.
We are obviously aware that this request is not exactly exciting for
future brides and, in fact, our company choice has always included a free trial, chosen
which will also remain unchanged for the future; word of Sarah and Corinna.
In our Atelier, small and intimate but in the historic heart of Milan, brides become more than
customers. We know them by name and try to interpret their personality better
understand their needs.
Certainly our company policy cannot be adopted, for example, by stores anymore
commercials that make large numbers and that generally, especially on Saturdays, ask for payment
of the test.
This should serve to discourage those who are not really willing to buy.
Sometimes the fee is requested at the time of booking to discourage those who fix
the appointment and then does not show up without even notifying (unfortunately it often happens
! ……)
Our advice therefore is to inform you adequately before fixing a
appointment; the telephone approach can already make you guess what the air you breathe in the Atelier is.
Courtesy should not be an option but an obligation on the part of the responder.
Check the type of clothes and the target they are targeting by visiting the Atelier website; is
always a valuable help. Look at the pictures but above all try to understand the philosophy that
it guides the choices of who manages it.
In our next article we will give you all the advances about the 2020 collections that
we could see in Barcelona. As for Le Fate Milano, there will be some
truly classy novelties and important Brand confirmations that we already have in
exclusive on Milan.
So girls … stay tuned!
See you soon !!