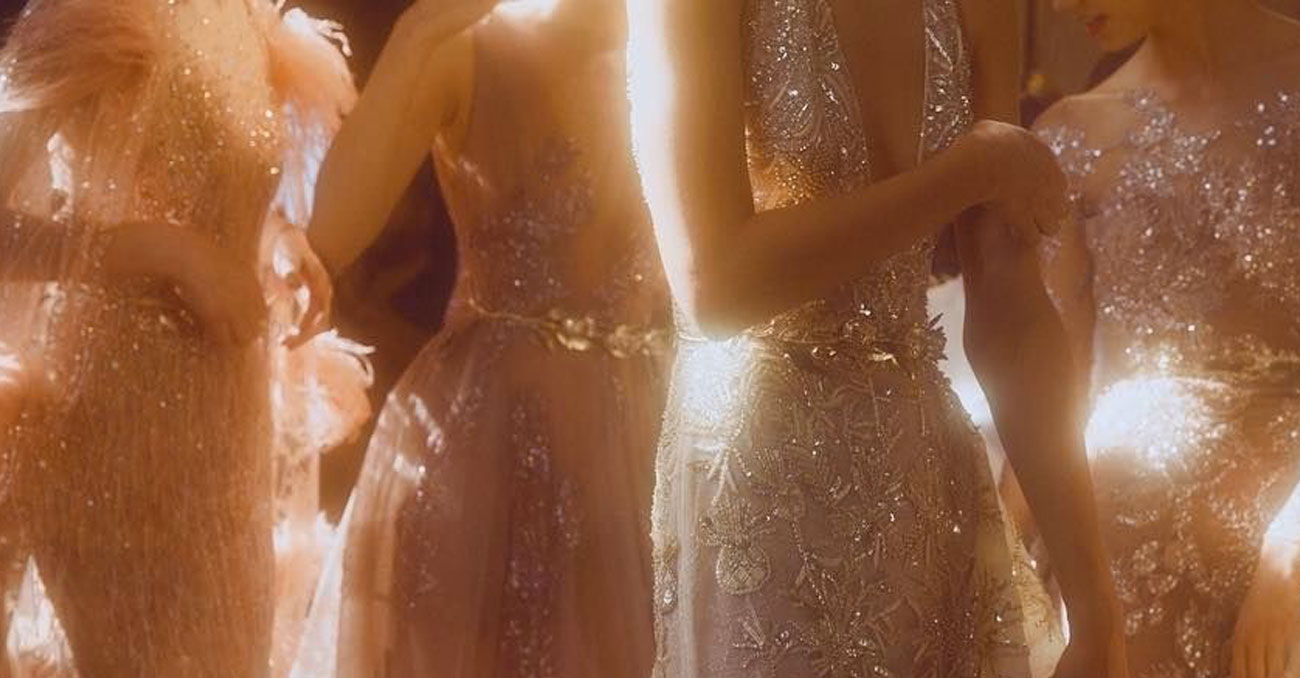 Trends 2019
Brides 2019, do you want to know what clothes you'll wear? Of course you want to know! And then, how not to be curious after having fantasized for months trying to imagine your dress, that beautiful, unique dress that awaits you … ..
So let's get to the heart of today's topic right away and take stock of what will be the guidelines of the 2019 Bridal Collections and, in particular, which models we have chosen for you, which you will then find in the Atelier from September 2018.
The most important novelty is certainly the use of light and precious fabrics; bright embroidery on delicate and impalpable chiffon tulle. Soft lines, floating skirts or slides that gently caress the figure.
Overlays of "light" fabrics that often create the "nude" effect (already seen in the 2018 Collections) but now made more glamorous and sparkling by embroidery of a Middle Eastern flavor, fascinating but never vulgar. Yes to the V-neck and absolutely yes to super high-necked dresses to be really chic.
Another novelty is the applications in relief; flowers, petals and shapes that recall Japanese origami but always decidedly on soft fabrics.
The Shabby and Country Chic mood for the wedding style is still very much appreciated. As for the dress, the Boho Chic (of which we have talked a lot in 2018) is always present and it is not to forget the brand new trend that we will find here and there in the 2019 Collections: the Baroque (or Baroque). The dresses that follow this style have skirts with large volumes, structured bodices and elaborate embroidery in shades of gold. The golden details are reminiscent of the clothes of the '600, an era in which the Baroque trend is inspired. A stylistic choice that obviously must be in harmony with the context.
What will you find from us?
For the new season in the Atelier Le Fate Milan you will find the most up-to-date lines that reflect the new trends but always with that touch of romanticism even in the innovation of shapes and fabrics.
As for the Couture signed Le Fate Milan, the stylists Sarah and Corinna have come up with a collection that reflects a glamorous, elegant and precious appearance, with particular attention to the choice of fabrics with refined details that personalize the entire Couture 2019 line.
We will meet you next week to find out all the details together.
If you have any questions or suggestions to ask, write us on the email or contact us on our Facebook page.