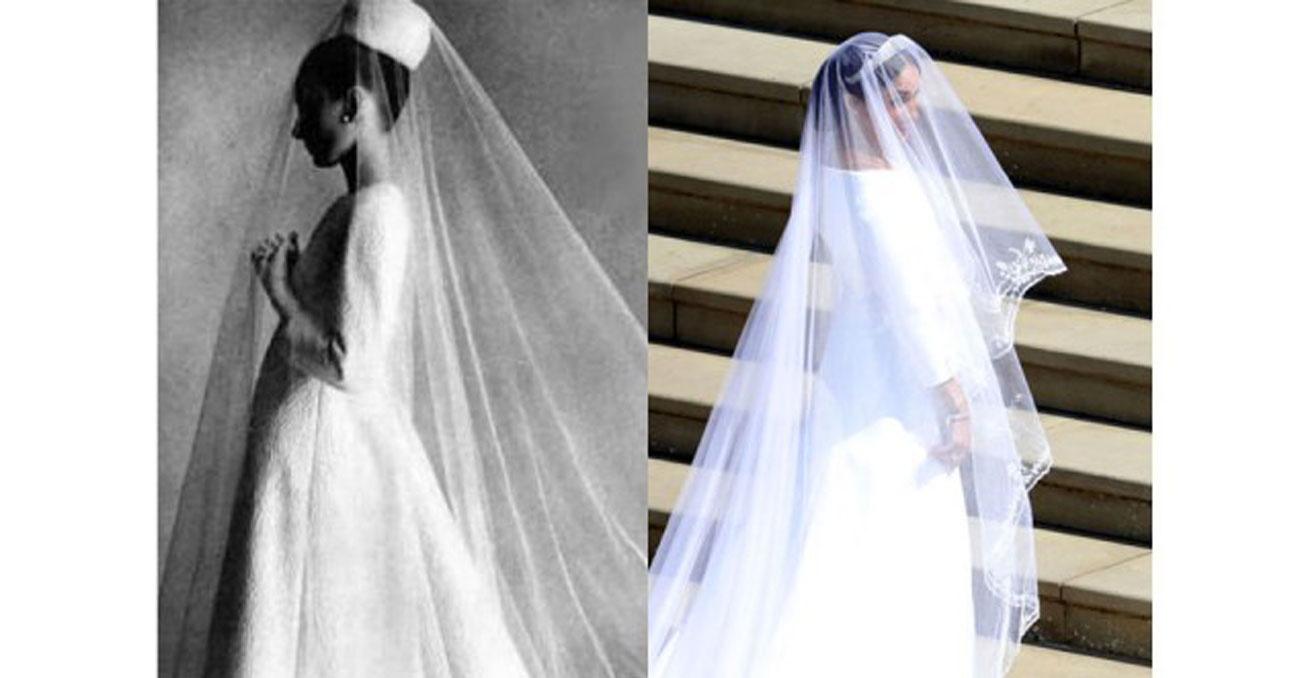 The Royal Dress
Many of you will certainly have seen the images of the English "royal wedding" and, as indeed happens in every wedding, each will have expressed a personal judgment on the dress of Meghan. We, as always, are keen to let you know our opinion keeping in mind that, in addition to the taste and style of each woman, there are still canons that define an "elegant" dress and for us that dress was. Undoubtedly.
And how could he not be coming out of the House of Hubert de Givenchy, the iconic couturier who for decades has dressed women of the caliber of Audrey Hepburn and Jacqueline Kennedy?
With Audrey there really was a historical partnership; she was the ambassador of the Givenchy style and for her Hubert created garments that entered the collective imagination of women around the world. Do you remember the magical little black dress from "Breakfast at Tiffany's"? And the evening dresses of "Sabrina" and "Arianna"?
In our opinion, Meghan's choice places her several steps higher than many other Royal Brides that preceded her; Less is More (if Less can be talked about …), this is his message and the dress, soft but with an essential and refined cut, fully represents it. Industry experts have called it a masterpiece of simplicity and elegance.
We have read here and there on the social networks that many of you have noticed a certain "softness" on the bodice, very criticized, which did not value in the proper way the slender body of the bride. We certainly noticed it too. But honestly we do not believe that it is due to an oversight or, worse still, to the incapacity of such a noble Maison, we are rather led to think that the choice (even if questionable) of a loose body is proper to the bride. However, let us resign ourselves, we will never know.
If you are tempted to make a comparison between the dress of Meghan and that of Kate do not do it, they represent two different worlds. Meghan, for better or for worse, has chosen by his will, probably without interference or constraints, while for Kate, since she is the bride of a future King, the dress must necessarily have a presence and a historical importance. So the reference to the Victorian style (see the saddle in the back to give volume) and the abundant use of English-made lace had precisely this "institutional" and regal function.
We could call them two styles exactly the opposite but, each of the two probably represents the personality of these two women and what they represent.
However, something tells us that from next season, as happened after Kate's wedding, we will have to insert a Givenchy style into the Collection.
Hi!