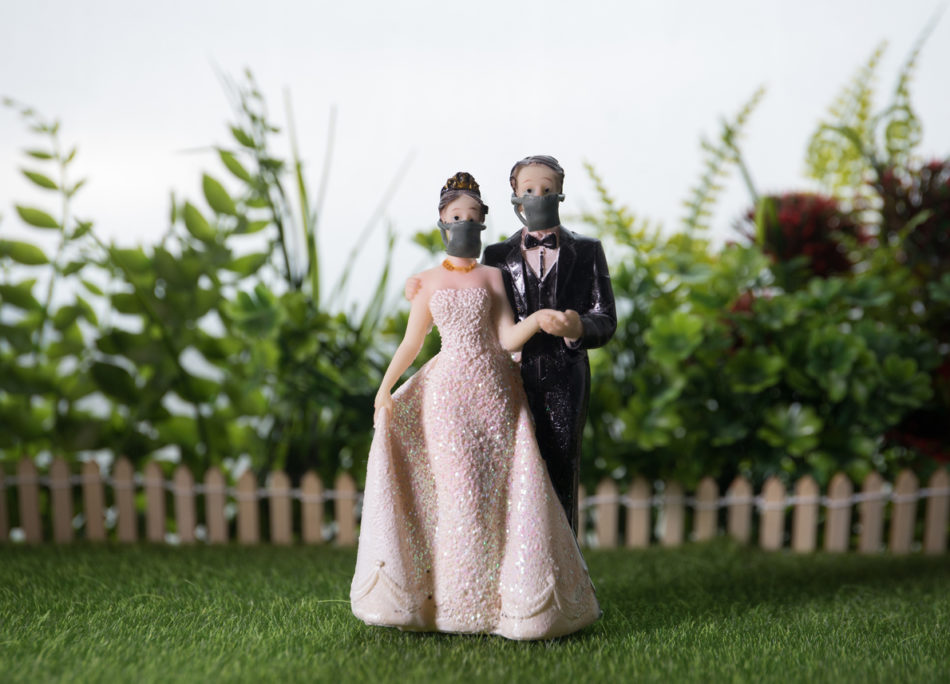 MARRIAGE AT THE TIME OF CORONAVIRUS
Dear girls,
certainly no one could imagine what is happening, maybe we have it
seen only in some science fiction films where in a world of the future the population is attacked unexpectedly
from a silent and fast virus, of which almost nothing is known.
Instead it is quite true, we have been living it for several weeks now and we, with total disapproval of this "invasion", are protagonists of this inauspicious situation.
Naturally in this context we will consider the consequences on the necessary change of the wedding date, to understand what to do and especially how to deal with everything with the utmost serenity in order not to waste the day so much desired.
Religious marriages are temporarily suspended on a date to be defined, civil marriages are allowed, depending on the residence, with a mask, gloves, safety distances and only with two witnesses present.
What prospects are there?
What advice can we give you? Nobody has the certainty of what will happen shortly, surely the possibility of celebrating the "wedding" as we all know it (and as we all would like!) Is a true chimera. We must be positive but still realistic. Considering the numbers that the Civil Protection updates us daily on the evolution of Covid19, we must take into account that the so-called "Wedding Party" will not be feasible in the short term. Let's say that for now the month of May is absolutely not to be taken into consideration, June and July are borderline months. August more plausible but certainly not sure, from the end of September onwards you will probably return to the possibility of having "The Marriage". The first dates, however, which we think may be truly plausible at the moment are the winter ones. We do not want to be pessimistic but absolutely realistic by giving you advice that can help you evaluate how and when to approach a possible date shift. Come on girls, it won't be a few months late to take away your enthusiasm, on the contrary! you will have plenty of time to prepare your magnificent party down to the last detail. It will be memorable and you beautiful! But let's get back to us. You had to decide to postpone the fateful date. First of all, notify the guests and then of course all your suppliers so that you can reschedule your event with them. First of all, talk to those in charge of the location to evaluate and optionally opt for other free dates. At the same time, inquire also for the ceremony. Remember that many brides in the summer of 2021 will have already optioned the dates but you don't have to panic because the days of the week are seven and nobody forces you to do it by force on Saturday. You can choose one day in the week, among other things, often saving on the budget. Also consider carefully the option to plan a winter wedding. The atmospheres that can be created are truly unique and magical. Do not worry about the dress if you have already purchased it. A thousand wonderful solutions can be found.
As far as we are concerned, our tailoring is available and with a touch of inspiration and experience we will make your dress perfect!
For brides who have not yet chosen it, they can contact us by email or phone to schedule a test in the Atelier in order to evaluate together all the best solutions among the collections present or to build together a unique and personalized Couture dress. Exactly as you have always dreamed of it.
We are working in smart working to ensure the best support for all brides who come to us.
You can send us an email, call us or write us a message … we are there!
"Time doesn't count for the heart. You can love even from a distance and that love, if it is true and pure, will never die in a thousand years "
Roman Battle