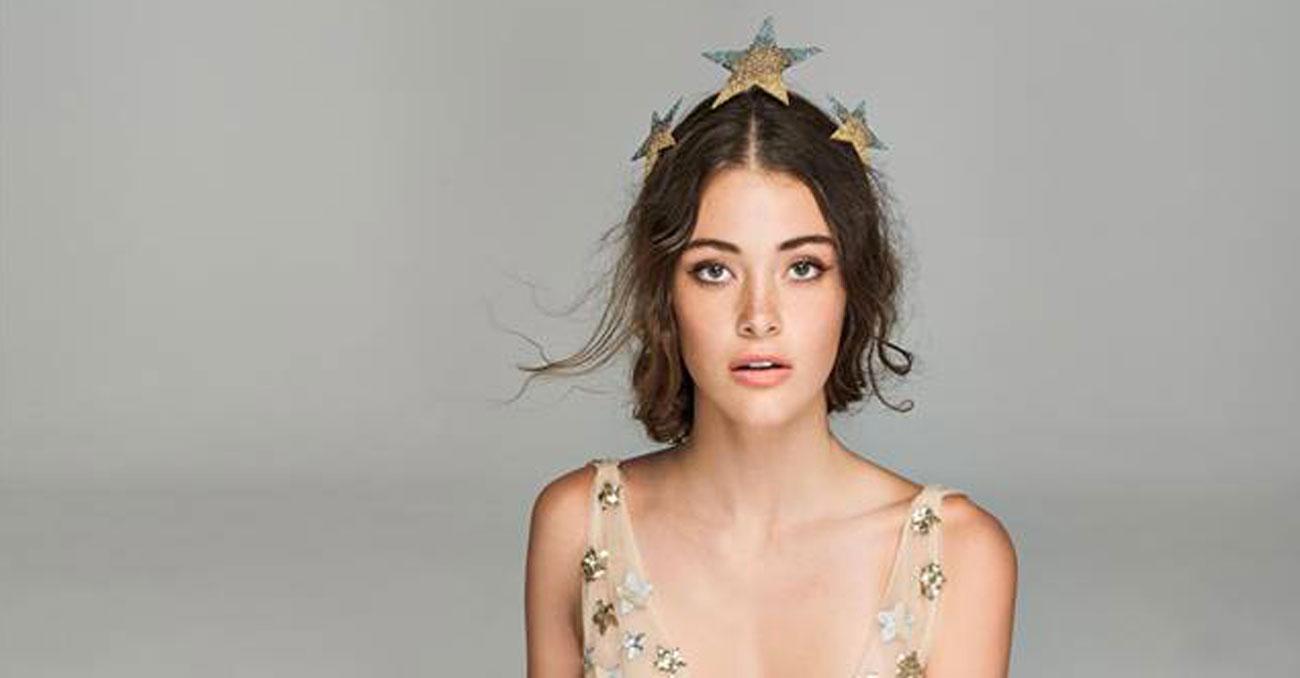 Collections 2019 ….. lace, light, sparks and fantasy
So where were we? …… The wedding dresses you can try from September …
Of course we keep up to date and we wanted to align ourselves with the trends of the moment, choosing, however, for our lines, the most glamorous aspect of the 2019 collections that look to a refined but "luxurious" bride, style that most represents us.
As every year at LE FATE MILANO you will find international brand models that, despite having common innovative features that we have already talked about, will win you over with the diversification and personal interpretation of the new season's guidelines.
And then, the novelty of the Atelier: the "Couture Collection", a luxury line of just six truly unique and spectacular items.
As for the 2019 collections, alongside the ever-present classics, we will offer you surprising new models.
We like to "find" particular Brands, a little niche, less known. Which also means less "seen" clothes, which is not an aspect to be underestimated.
Among the new brands, we have also chosen a truly gritty but light and easy to wear line: WATTERS. The dresses are available in different shades, from pearl gray to powder, from pure white to ivory and this effect is often obtained by simply changing the color of the covers. The overlap then of light fabrics like tulle, chiffon and organza produces delicate and harmonious shades of color.
Our favorite of this delicious collection is a dress that we could call magical. It will give you the feeling of wearing "stardust" and will be a pleasant surprise.
For the loyalists of the bohemian style, which continues to be present, we offer slipped dresses in silk or chiffon crepe paired with chantilly lace or bobbin lace, almost always with a neckline on the back, all with full respect for the boho-chic spirit. A wreath of flowers on the forehead will be perfect.
The dress we prefer in this line is in silk chiffon with a high-necked lace bodice and three-quarter sleeves. The back ? Unglued to the waist!
We have already mentioned our new line "Couture Collection", of which we are very proud, created by us, absolutely Made in Italy and inspired by the name of our Atelier: Le Fate … ..
In fact, Sarah and Corinna, inspired by the fairy-tale world of the Fairies, have created six models with fascinating allure, choosing embroidered fabrics, luminous, luxurious but impalpable, magical and fairy. Long transparent sleeves that move, reflecting delicate flashes like butterfly wings, almost invisible over-skirts that reveal the precious fabric of the dress…. And finally, the great protagonist of the 2019 Bridal Collections: the network. But always in a glamorous and sparkling version.
Well, you just have to run to us and remember: the dress is not looked at, you wear it!