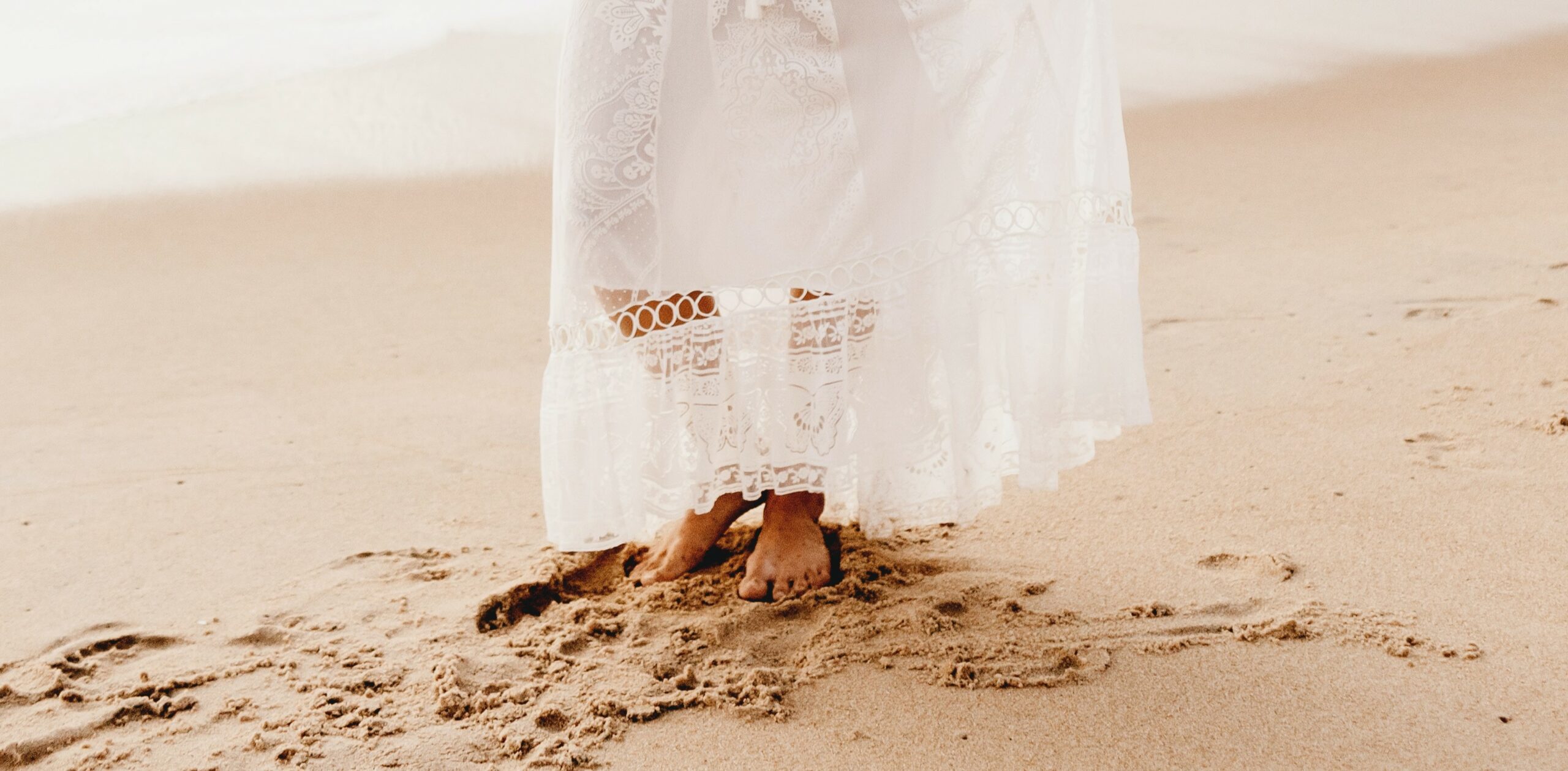 DANCING ON THE SEA…
When we talk about seaside wedding, who knows why we immediately think of a Caribbean beach forgetting that, fortunately, we live in a wonderful country surrounded by a sea that has no rivals in terms of history and nature.
So let us suppose we want to marry in the frame of the Mare Nostrum, but at this point we have to understand if we want a ceremony "at the sea" or "on the beach".
Yes, we have to decide quickly because there is a difference and the mood of the ceremony will depend on this choice. If we prefer the breathtaking view and the view, we can choose a church that allows us to have this plus or, if we get married in the town hall , the search must be directed to a location for the reception, perhaps a restaurant with a terrace overlooking the sea.
This is the case in which it is possible to choose the dress without problems (excluding in any case heavy and rigid fabrics) and if the location of the reception is of the type that we have imagined (terrace, lights of the coast and scents of the Mediterranean maquis), a wedding dress / evening would be ideal.
A different but equally fascinating marriage "on the beach" where the watchword is absolute freedom both for the spouses and for the guests (who are usually very happy …) Let's imagine a real fine sand beach where you can walk on foot naked or, at best, with a pair of fashionable flip-flops, isn't it a tempting idea?
And always remaining in the theme of freedom and lightness, we could decide to wear a completely unstructured dress, perhaps in soft Chantilly lace, or in Chiffon or even in Georgette and therefore have the possibility of moving with naturalness and elegance to feel in harmony with nature around us.Also extremely light and transparent dresses and fabrics illuminated by golden glows and coppery shades. Perfect for the sunset light on the sea.
And if it was a windy day? Perfect.
Our light dress that moves gently becomes even more fascinating and intriguing if possible. In any case, there is no veil in the head but hairstyles made of flowers and small shells. In short, whether it is "with a view" or "pieds dans l'eau" a wedding by the sea certainly has a particular and inimitable flavor and manages to create a magical atmosphere perceptible by all, spouses and friends.
It is worth taking this into consideration.
For the new season we have chosen, among others, a fresh and light line, inspired by the sea and a completely Mediterranean mood.
From October it will be available in Atelier Le Fate Milan 🙂
Hi!